Welcome
to the Class of '63 Web Site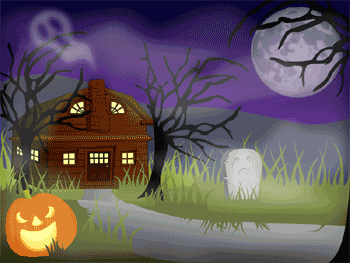 Wishing you a happy and safe Halloween Holiday.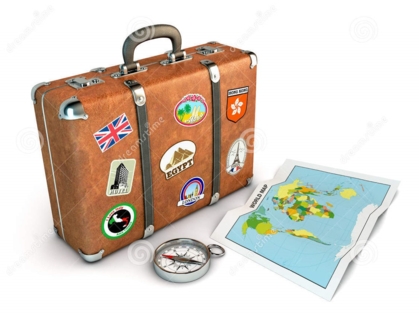 Whether you're coming by land or by air, we wish you a safe trip and much fun at the Mini-Reunion in Ruidoso.
.
Classmates by Chance ... Reunited by Choice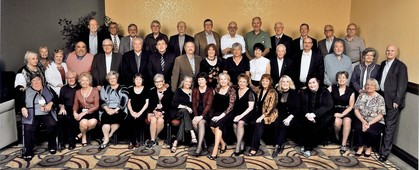 For a larger version of this photo and the names of classmates pictured please click on this link, or go to the Reunion Page.
The 50th Anniversary Celebration and Reunion is over ... but we will help you make the Memories last.
(For details click on the link above.)
Dear Friends & Classmates ~
Here it is, our September reminder about the annual Irvin multi-graduating class mini-reunion in Ruidoso. Read on to see a couple of reminders and the growing list of expected # attendees. If we have left off a name or two, please help by letting us know. Or if you read this and you're not yet on "the list"..... come on over even at the last minute! But don't forget to get some lodging first!
Bryson McCool (brymccool@gmail.com) and Pam Cotten (pgcotten@gmail.com)
# Some of our Rockets have been affected directly or indirectly by the ravaging hurricane Harvey. And the rest of us are heart-broken for your ongoing uncertainties and losses. The Ruidoso experience might bring about a semblance of healing and maybe a much needed time of diversion for all who can still join us. We hope to see all of you soon!
WHAT: Irvin Annual (mini-reunion) Rendezvous (always the 3rd Mon.-Thurs. of October)
WHEN: October 16-18, 2017 (depart the 19th)
And 5:00pm daily Happy Hour at IMG Wendell's Lounge starting Monday, 16th
WHERE: Inn of the Mountain Gods in Ruidoso, N.M. (But you can lodge wherever you prefer.)
WHY: Why NOT???
WHO: See list below. The list is just to show some of the folks you'll see there.
Although most meeting places & times will be at the Inn of Mtn Gods, you might want to take in nearby attractions on your own. Each morning you can join Mike & Janet Nichols and others for Pickle Ball, or seek out other nearby fun & mischief. (BYO Pickle Ball equipment). Or bring a swimsuit for hot tubbing or boots for hiking......etc.
Remember, you must make your own reservations for Ruidoso lodging!! And although most of us are staying at Inn of the Mountain Gods (800) 545-9011, we've negotiated NO GROUP RATE there.
Some of you have asked about dancing. Although there's no dancing opportunity at Inn of the Mountain Gods, there are two available dance venues in town:
Two main places right across the street from each other on Sudderth Street, one of them purportedly nicer than the other:
The Quarters (2535 Sudderth Dr, Ruidoso, NM 88345 (575) 257-9535)
https://www.bing.com/maps?&ty=18&q=Quarters%20Ruidoso%20NM&ss=ypid.YN604x10334710&ppois=33.3315315246582_-105.672302246094_Quarters_YN604x10334710~&cp=33.331532~-105.672302&v=2&sV=1
Win-Place-and Show (2516 Sudderth Dr, Ruidoso, NM 88345(575) 257-9982)
https://www.mapquest.com/us/new-mexico/bars-ruidoso/win-place-show-10624260
"The List"🤗
So far, our annual Irvin Ruidoso Rendezvous brings grads together from graduating classes '60 - '68 and involves younger & older siblings and spouses/partners. So fun!! Over the next several years, we'll probably see more & more grads from late '60's and even the 70's. Invite others!! Come one, come ALL! Here is our growing list of expected participants:
Mary (Price) Hellberg ('65) & Dennis Hellberg
Mike ('62) & Janet Nichols
Glenn ('66) & Marge Gonzalez
Bryson ('61) & Chris (Laffler) ('65) McCool
Marston & Pam (Davis) ('62) Cotten
Glenda (Miller) ('65) & Dan Collins
Karen (Williams) ('63) & Milton Godwin
Phyllis Gill ('62)
Mary (Cushing) Mckenzie ('63)
Bill ('63) and Patty (Laugherty) ('63) Coberly
Vikki McCoy ('66)
Mike ('62) and Janet Nichols
Jim ('62) and Linda (Thompson) ('62) Harris
Bob Beazley ('65) & Sherri
Paul Caigoy ('65) & Margo
Kathy Gammon ('64)
Joe ('65) and Marsha ('67) (O'Leary) Hendrus
Jim ('61) & Mary White
John Schmidt ('66) and Liz Jensen
Monica ('62) and Alvin Bruns
Klaus ('63) and Anita Hille
Angela Lammert McRae ('66)
Dennis and Linda ('62) (Campbell) Ferdinand
Clark and Sue Schadle ('63)
Dianne ('66) (Blaylock) and Randy Reynolds
Jim ('66) and Rita Arket
Detlev Steklis ('63) and Sylvia Gee
Steve ('65) and Joie (Davis) ('67) McCrae
Meriellen Bonem ('61)
Suzie (Rogers) Kastrin ('62) (MAYBE)
Frank James ('63) (MAYBE)
Jim Holland ('66) and Sandi
Nugent Robinson ('66) and MaryAnne Robinson (MAYBE)
Pam Shenk Landis ('66) (MAYBE)
Jane Hays Smith ('66) (MAYBE)
Wendy Marcus ('66) (MAYBE)
Beth (Burrough) Maxwell (66)
Barry ('66) and Gayle Poole
Ernie Jiron ('63) and Martha Jiron ('62)
Jim Dunlap ('63)
Jim Vaughn ('63) (MAYBE)
Jane (Hays) Smith ('66)
Mary Murray Orella ('63)
Gary ('68) & Mary (Knight) McGarr (Faculty) (MAYBE)