Welcome
to the Class of '63 Web Site
Best wishes for a
Happy and Safe
Summer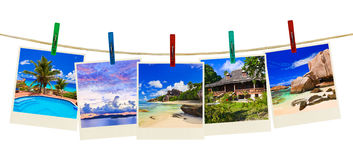 Enjoy the Season
Classmates by Chance ... Reunited by Choice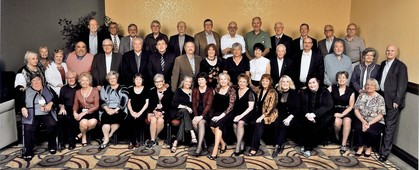 For a larger version of this photo and the names of classmates pictured please click on this link, or go to the Reunion Page.
The 50th Anniversary Celebration and Reunion is over ... but we will help you make the Memories last.
(For details click on the link above.)
Dear Friends & Classmates ~
Every autumn, Irvin classmates who have celebrated their 50th Class Reunion gather in the mountains of Ruidoso.....and those who have not yet celebrated their 50th Reunion!
We're about to update our list of ALL WHO MIGHT BE GOING THIS YEAR, so we need to hear from YOU. 📢📣 If you're not on the attendees list below but might go, Please RSVP to Pam Cotten (pgcotten@gmail.com) or Bryson McCool (brymccool@gmail.com) ASAP..... with a "Yes / No / or a Maybe." Or update your plan status on our list.
You'll want to view the attachment as a reminder of attractions in and near Ruidoso. But if you haven't visited the INN OF THE MOUNTAIN GODS lately, you'll be delighted to find the Hotel/Casino much improved with ample activities, venues and amenities right there on the grounds. This is the mini-reunion headquarters each year; and each year we meet the third week of October from Monday -Thursday, departing on Thursday morning.
There's never a participation $fee and of course, it's totally informal attire and no planned agenda except proposed gathering times at the Inn's Wendell's Lounge (for those so inclined). Our first get-together is usually 4:30 or 5:00pm-ish at Wendell's on Monday of the mini-week.
WHERE: Inn of the Mountain Gods Ruidoso, NM
WHEN: 16-19 October 2017
LODGING COST: about $110/Night (Note if the Inn's website shows there are no vacancies, please call 1-800-545-9011) to make reservations.) You can cancel until 48 hrs in advance.
AMENITIES AT THE INN:
~ Casino Apache ~ Wendell's Steak & Seafood Restaurant ~ ~ Wendell's Lounge ~ "Gathering of Nations" Buffet ~ Broken Arrow Tap House ~ Apache Tee Restaurant ~ Big Game Sports Bar ~ Apache Eagle Ziprider ~ Lake Boating ~ Golf ~ hot-tubbing ~ Exercise Gym & Pool ~ Lakeside walks ~ and ohhhhh, the spectacular sunrise over the lake!!
OR you might choose some of the AREA ATTRACTIONS: For example, Janet & Mike Nichols ('62) will play PICKLE BALL in town each morning, and you're invited to join them. Monday evening Mike will announce the time and place for their morning game. And he is happy to lead another group-play time if a larger group want to join in. If you have Pickle Ball equipment, be sure to bring it along. What is Pickle Ball? Go to pickle ball.com
We know our list of attendees will keep growing as the time grows closer to the week of October 16th. Last year several close friends or relatives booked a suite and saved money. Many (about 60) of you were there last year, and we hope you'll be able to make plans to join the mountain fun again, because your presence will make it even "FUNNER"!!! And we welcome all newcomers, because we want you to carry on the tradition!
IMPORTANT!! Whether you plan to bring your camping RV or lodge in a mountain cabin or hotel
WHAT WE NEED FROM YOU: (So we can send out another updated list in September.)
Can we tentatively add your names as MAYBE's? Or even better yet, a YES ?? Just in case, don't forget to make your room reservations soon, because Ruidoso lodging venues fill up early for the autumn months. If you'll be staying at Inn of the Mountain Gods, just call directly at 800-545-9011, knowing that you can always cancel as late as October 14th. (Don't rely on their web site, which often mistakenly reports no vacancies.)
Hoping to see you soon!! (October is just around the corner!)
Pam & Bryson
Attendees for 2017 Irvin Alumni Rendezvous
Mary (Price) Hellberg ('65) & Dennis Hellberg
Mike ('62) & Janet Nichols
Glenn ('66) & Marge Gonzalez
Bryson ('61) & Chris (Laffler) ('65) McCool
Marston & Pam (Davis) ('62) Cotten
Glenda (Miller) ('65) & Dan Collins
Karen (Williams) ('63) & Milton Godwin
Phyllis Gill ('62)
Mary (Cushing) Mckenzie ('63)
Bill and Patty (Laugherty) Coberly
Vikki McCoy ('66)
Mike ('62) and Janet Nichols
Jim ('62) and Linda (Thompson) ('62) Harris
Bob Beazley ('65) & Sherri
Paul Caigoy ('65) & Margo
Kathy Gammon ('64) (MAYBE)
Joe ('65) and Marsha ('67) (O'Leary) Hendrus
Jim ('61) & Mary White
John Schmidt ('66) and Liz Jensen (MAYBE)
Monica ('62) and Alvin Bruns
Klaus ('63) and Anita Hille
Dennis and Linda ('62) (Campbell) Ferdinand
Steve and Joie (Davis) McCrae ('65) (MAYBE)
Meriellen Bonem ('61) (MAYBE)
Suzie (Rogers) Kastrin ('62) (MAYBE)
Frank James ('63) (MAYBE)
Jim Holland ('66) and Sandi (MAYBE)
Nugent Rosinson ('66) and MaryAnne Robinson (MAYBE)
Pam Shenk Landis ('66) (MAYBE)
Jane Hays Smith ('66) (MAYBE)
Wendy Marcus ('66) (MAYBE)
Barry ('66) and Gayle Poole bgp123@sbcglobal.net
Ernie Jiron ('63) and Martha Jiron ('62)
Jim Dunlap ('63)